Places of interest
Discover the must-see places in and around Riviera Maya
All the must-sees during your stay in Riviera Maya are close to our hotel. It's in a perfect location, with excellent connections to cultural and tourist attractions, as well as being very well connected to the main public and private transport routes in the area. Click on the places of interest on the interactive map and see which are closest to Riviera Maya.
The Hotel Platinum Yucatan Princess is located in the resort of Playa del Carmen, a perfect place to enjoy all the wonders of Riviera Maya thanks to its outstanding location halfway between Cancun and Tulum. Life in Playa del Carmen revolves around 5th Avenue (Quinta Avenida), a meeting place for locals and tourists alike and right by the sea, lined with cafes, restaurants, craft stores and diving centres.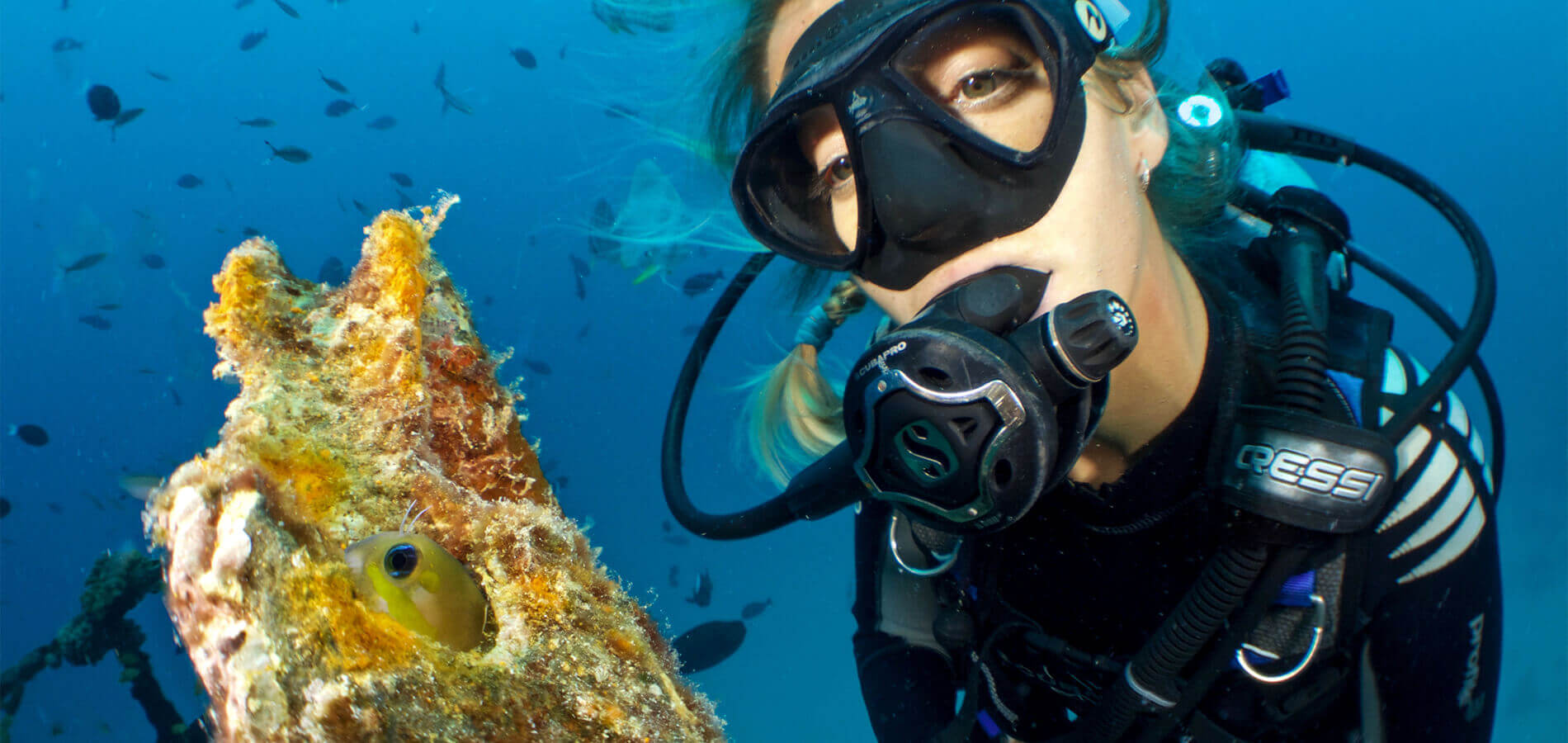 Cozumel
Less than an hour's drive from Playa del Carmen is the stunning island of Cozumel, with its coral reef that's one of the top destinations for diving and snorkelling lovers.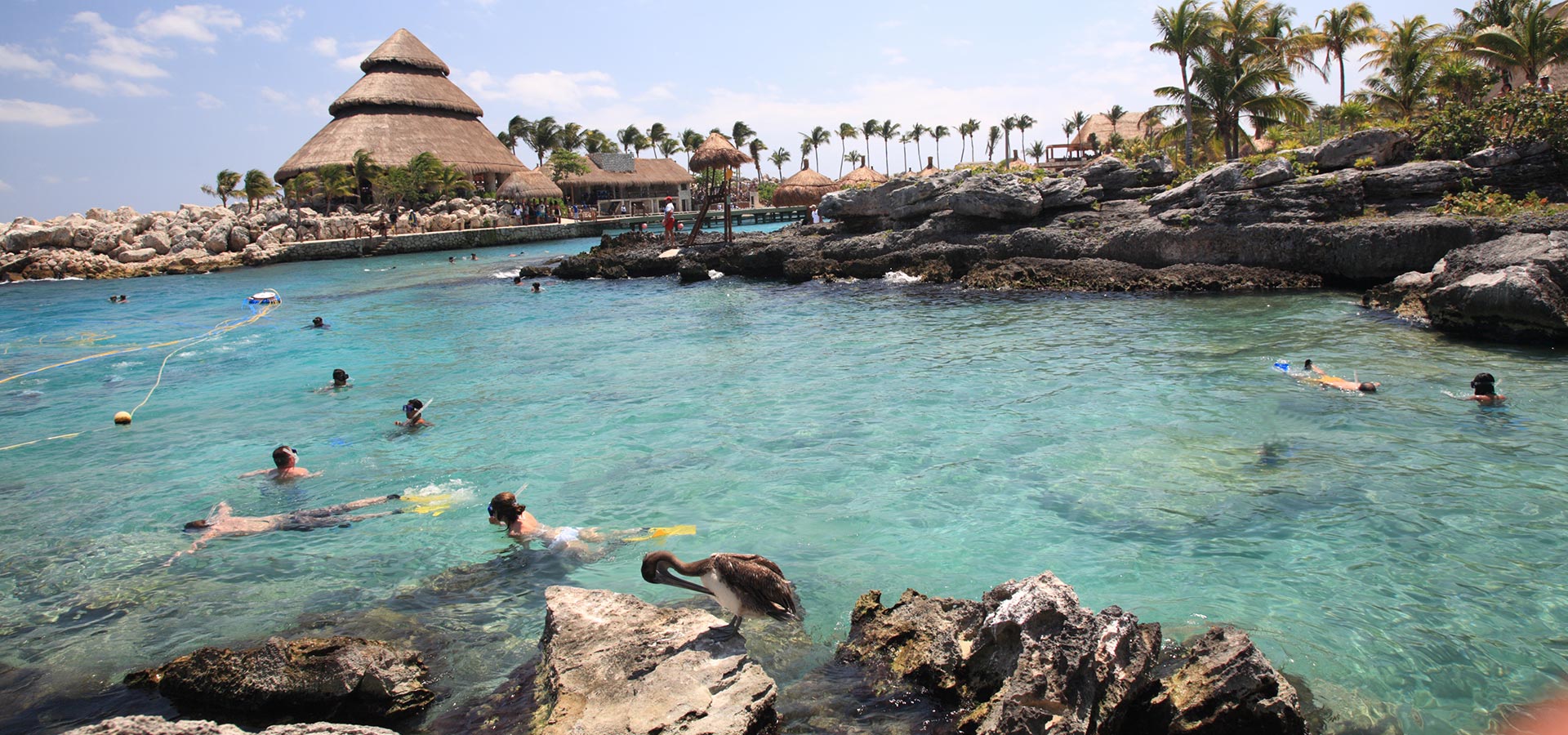 Xcaret
Another must-see in Riviera Maya is Xcaret, a Mayan port with large communities of animals in their natural habitat, such as countless types of birds, felines such as jaguars and pumas, a cave full of bats, or the mythical sea turtles. Xcaret is also home to an aquarium where you can observe local and international species in their marine ecosystems. You can also swim with dolphins, take a dip in a cenote, admire underground rivers and lagoons, and unwind on the beaches here.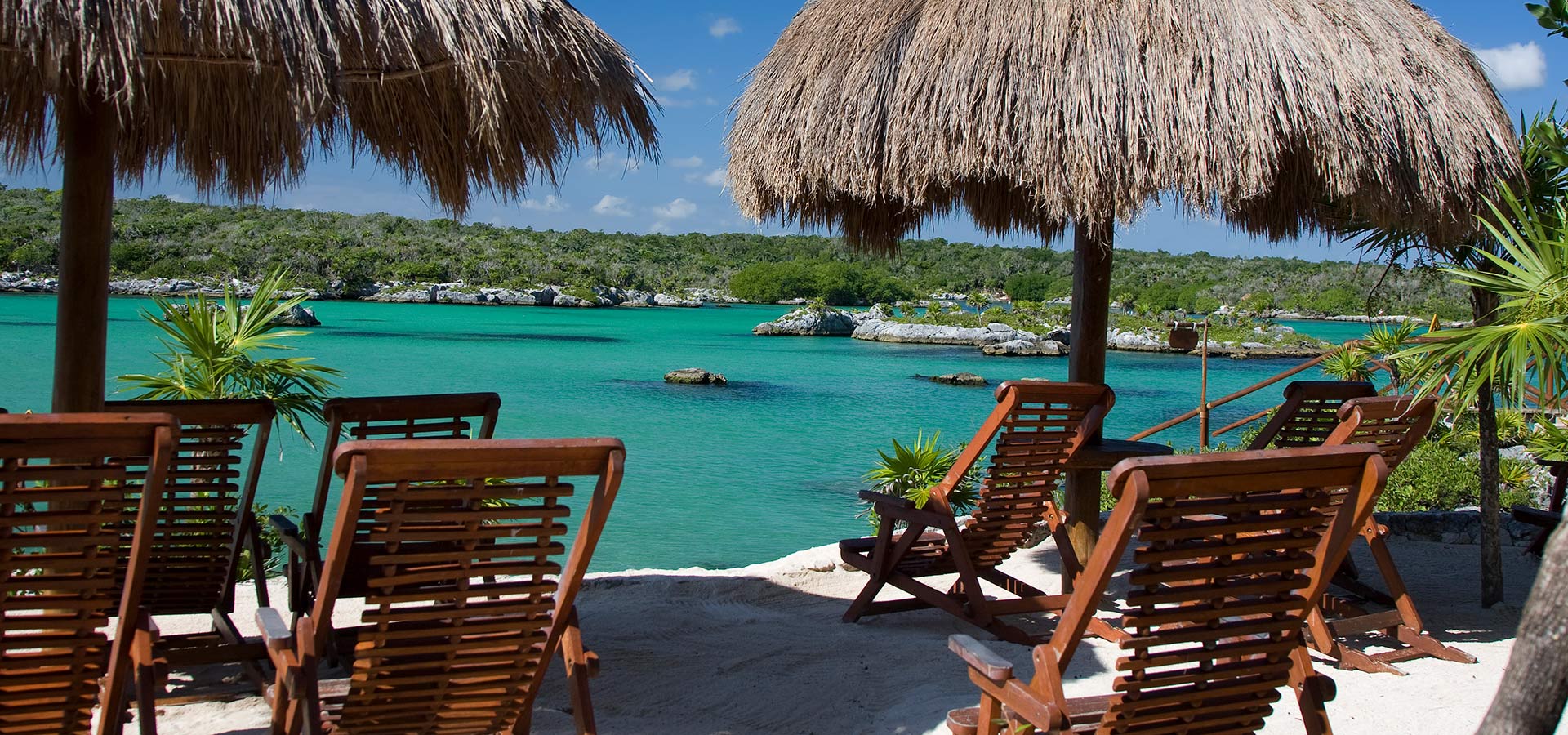 Xel-Há
Meanwhile, Xel-Há – which means 'the place where water is born' – is full of an amazing magnetism that can only be found in Riviera Maya. Its peculiar relief means that underground springs and rivers mix with the salty water of the sea, creating an ecosystem as beautiful as it is original.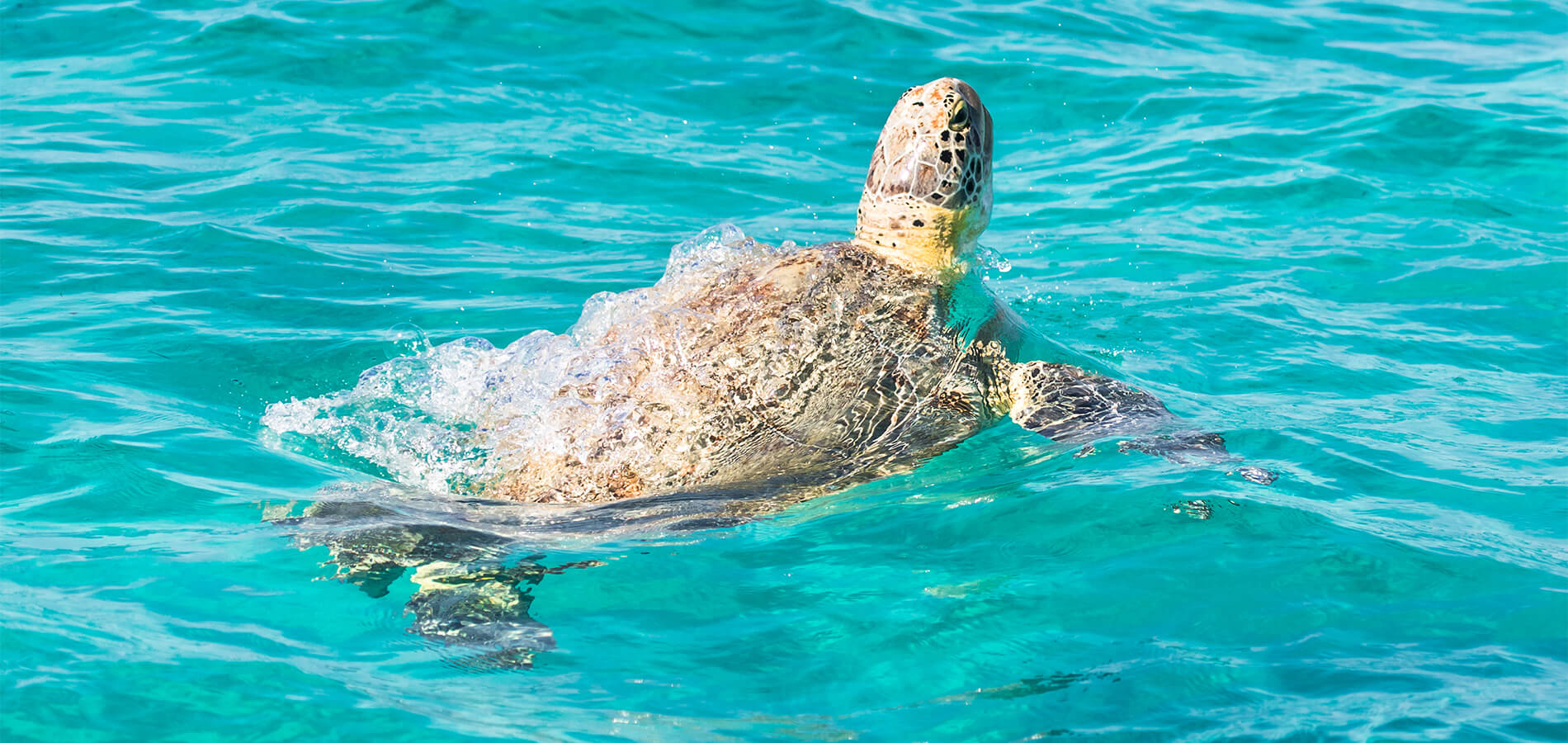 Ka'an
This heavenly place not only boasts beaches lapped by turquoise waters and a whole host of unspoilt nature, but also a rich historical and cultural heritage perfectly represented by Tulum and Cobá.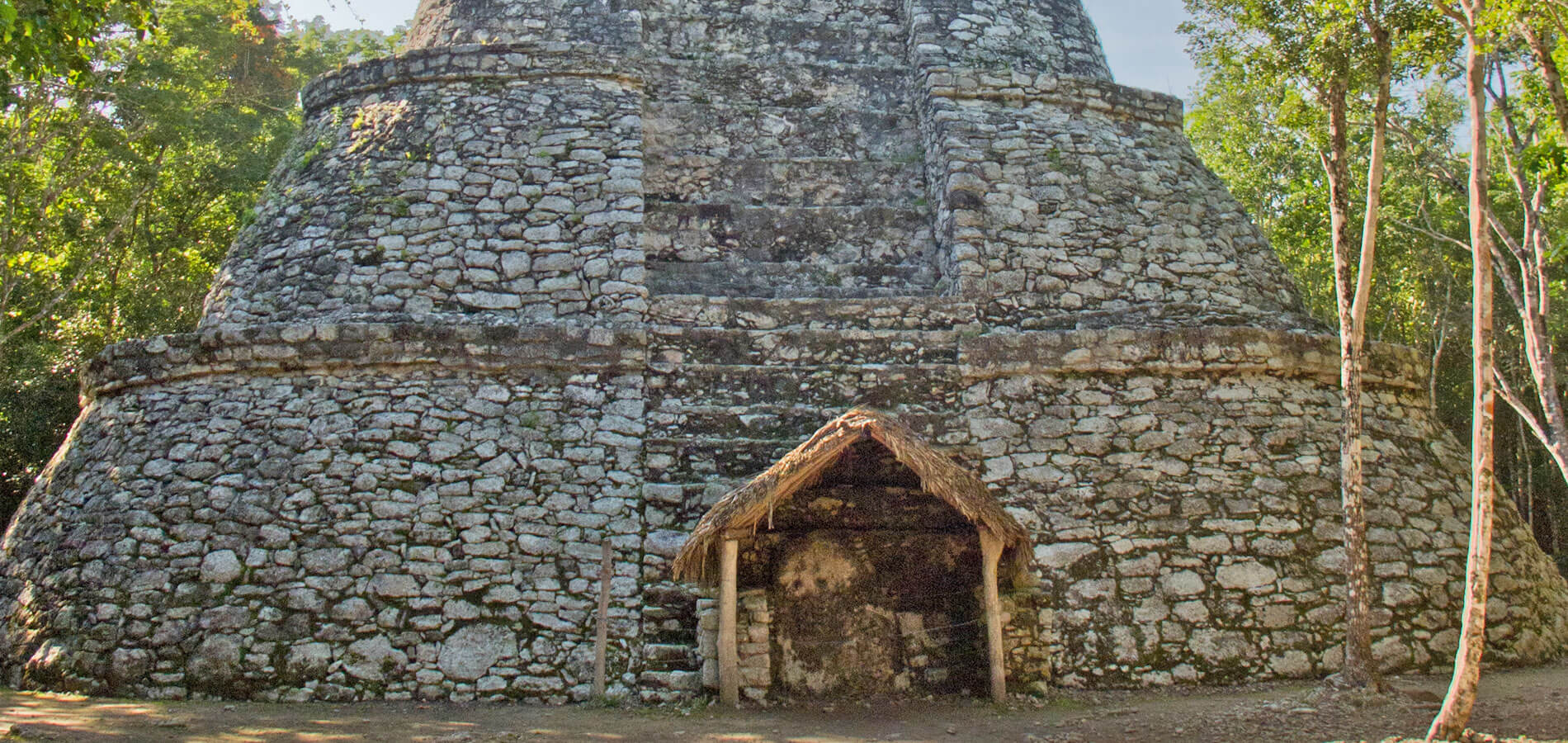 Coba
Coba means 'waters stirred by the wind' and dates from 600-900 AD, which in Mayan time corresponds to the Classic period. It flourished into a large city covering 100 square kilometres that was inhabited for hundreds of years and for a long time even rivalled Chichen Itza.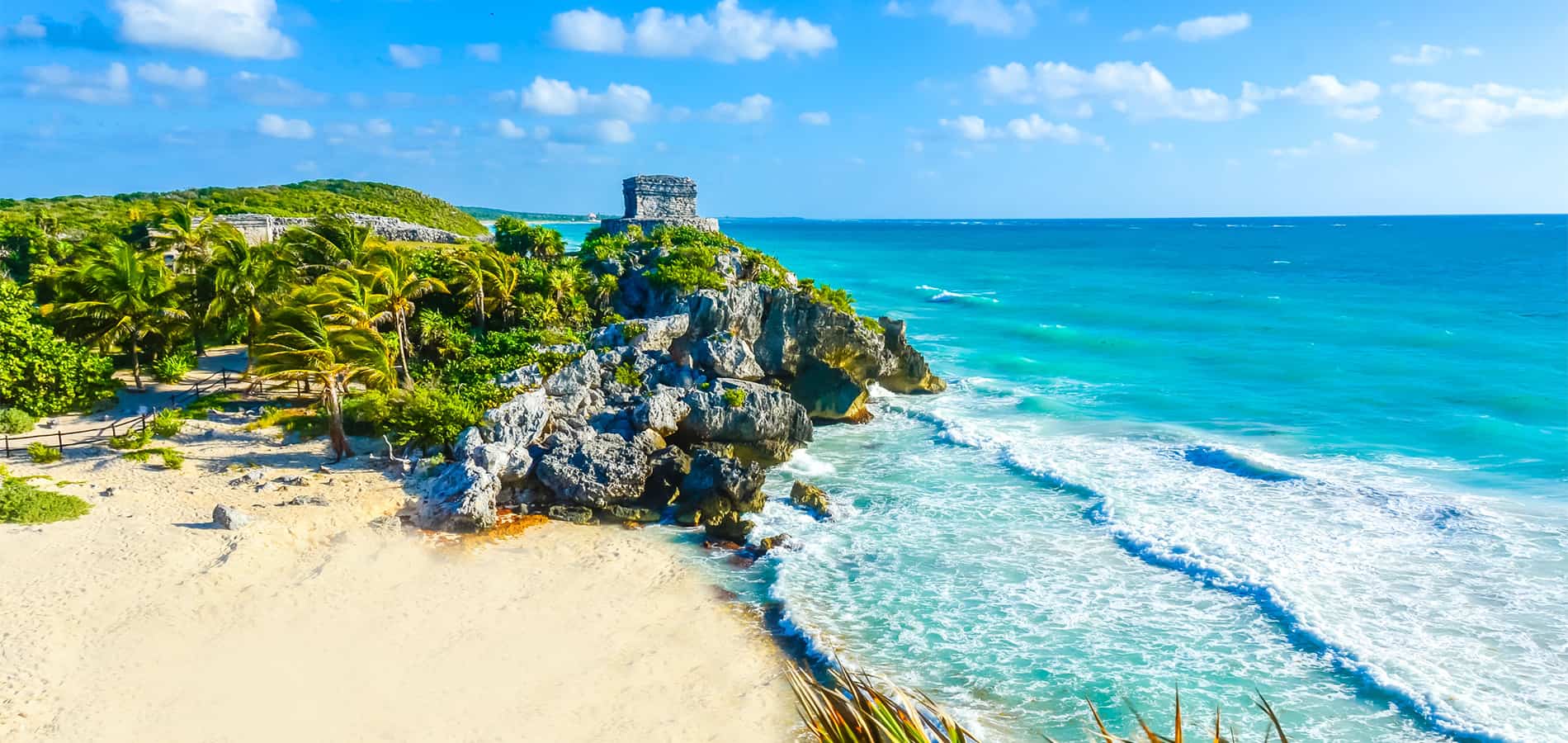 Tulum
Perched on the steep cliffs of the Quintana Roo coastline is the breathtaking fortress of Tulum. This is a border post of Mayan civilisation from where you can marvel at the Caribbean in all its splendour. Dating from the Postclassic period (1000-1500 AD), the fortress of Tulum was the epicentre of Mexico's trading activities.