Tao Restaurant
Cuisine based on premium fresh products.
Asian food is much more than its ingredients or specialities. Asian cuisine is all about how dishes are presented, how they're cooked and how chopsticks are used instead of cutlery. Colours, aromas and flavours are given equal importance. At our fantastic Tao Restaurant, you'll experience a culinary journey based on fresh, quality ingredients such as legumes, rice, fish and vegetables.
What type of Asian food would you prefer? A delicious wok prepared by our chef?
The main ingredients in our stir-fries are tofu, sautéed vegetables, chicken and beef. Try our yakisoba prepared with seven different spices or our pad thai, an authentic explosion of flavour on your palate with its delicious sauce and candlenut.
Or do you fancy an exquisite sushi bar?
Sushi lovers will love the variety on offer at Tao Restaurant. Pick whichever type you prefer and come back for more and more.
Or maybe you'd like a delicious creation from our teppanyaki station (reservation required)?
The most fascinating option at this restaurant is the teppanyaki show. This traditional style of cooking uses a teppan (grill), mixed with the skill of our chefs juggling knives and utensils. A true work of art using fire in spectacular ways, which you can even take part in. You'll enjoy outstanding quality and presentation in each of its dishes. Without any question, a dinner where the chef will turn your dinner into a sublime culinary experience.
Dress Code: Smart casual (long trousers, closed shoes and shirt with sleeves required for men; casual shorts and sandals are acceptable for women)
See more
See less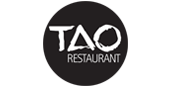 Type of cuisine: Asian

Open: 6.00 pm – 10.00 pm

All inclusive Restaurant
Restaurant Tao Menu